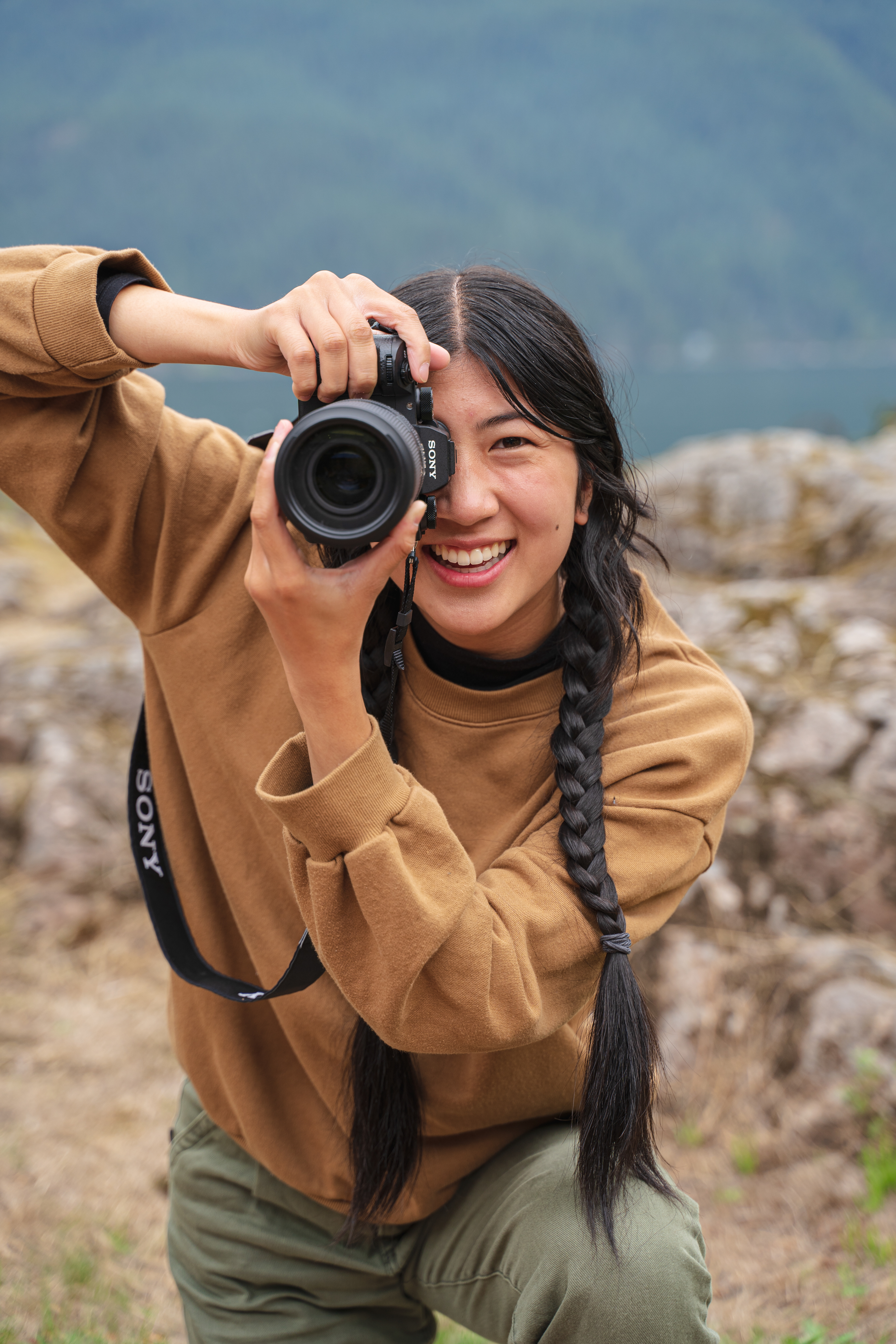 Syd Wong is a Vancouver born and raised videographer and photographer. After graduating from British Columbia Institute of Technology's (BCIT) Radio Arts and Entertainment program, she continued her studies to expand her multimedia knowledge with attending BCIT's TV and Video Production program.

In 2019 she launched her own artist interview video podcast on YouTube called "The HangOut with Syd Wong." She has worked closely alongside musicians and other artists to tell their stories. Finding her way onto music video sets, as a photographer and production assistant, has helped her discover opportunities she never dreamed of. Her creative capabilities continue to flourish with the constant discovery of new inspirations after shooting concerts and events for different outlets such as Light Organ Records to Coalition Music.

Unintentionally taking a video production course in high school, her interest in film and production was pushed into full force. She found any way to create content and edit videos. Growing up surrounded by social media, her creativity flourished with the overwhelming amount of content being produced and uploaded daily. Building her own brand through Instagram and YouTube, she doesn't only tackle the production aspect to projects, but the pre-production and design. Being adaptable in this high pace industry has allowed her to constantly expand her skill set. Her passion for art has been recognized by BCIT and LINK magazine with in-term scholarships and a photo feature in the January 2020 issue.

Her work has been published in various platforms like The Vancouver Sun, The Georgia Straight to the Globe and Mail.

She's currently working in the film industry as a still photographer and bringing weekly episodes to "The HangOut!" Recently wrapping her third feature film, she's constantly on the look out for her next project.